[TUT] How to create Cute Character on Skyrim
Introduction
Skyrim is a great game. It's supported with many mods that enhance your experience on Skyrim. Unfortunately there's one thing I considered not good on Skyrim it's that the female character look ugly in my opinion, whether it's your Female Player Character or NPC. Of course beauty is subjective matter.
If you are reading this, then it's means you agree with me that Skyrim' female characters are not beauty. It's easy to change their appearance on PC gaming. especially on Skyrim. I'll explain my recommended mods to make the female character looks better also an optional mods you might consider.
Required files before adding mods
Before we start, I suggest you to Install the following mods/app.
First, my guides will give the link where to download the mod on Nexus. You MUST register an account on Nexus[www.nexusmods.com]. It's free, so just with few clicks, it'd be done. Don't forget to download Nexus Mod Manager (NMM) because it's the best way to install (and uninstall) mods.
In case you've never used NMM, Gopher has already provide the tutorial.
---
Face mod
In this section, I'll list my recommended mods for FACE.
1. Enhanced Character Edit (ECE)
The most important mods for face and chara creation. It makes character face, especially the dragonborn, better. This mod adds some new sliders, head parts, one race, and more natural makeup colors.
You should install this first using NMM.
DL:
http://www.nexusmods.com/skyrim/mods/12951/?
This add more menu (in the left) side which allow you to UNDO or REDO the change you did on character by pressing PageUp and PageDown.
[OPTIONAL]
There's similar mod like ECE, it's called RaceMenu . In case you don't like ECE you can use RaceMenu.
Description by the modder: The RaceMenu was redesigned with the intention of using SKSE to allow for more in-depth customization of your character. This mod does not fix the problems with the internal class to this menu; it merely redesigns it and adds more features. Please ensure that you don't have problems opening the ORIGINAL RaceMenu before blaming this mod.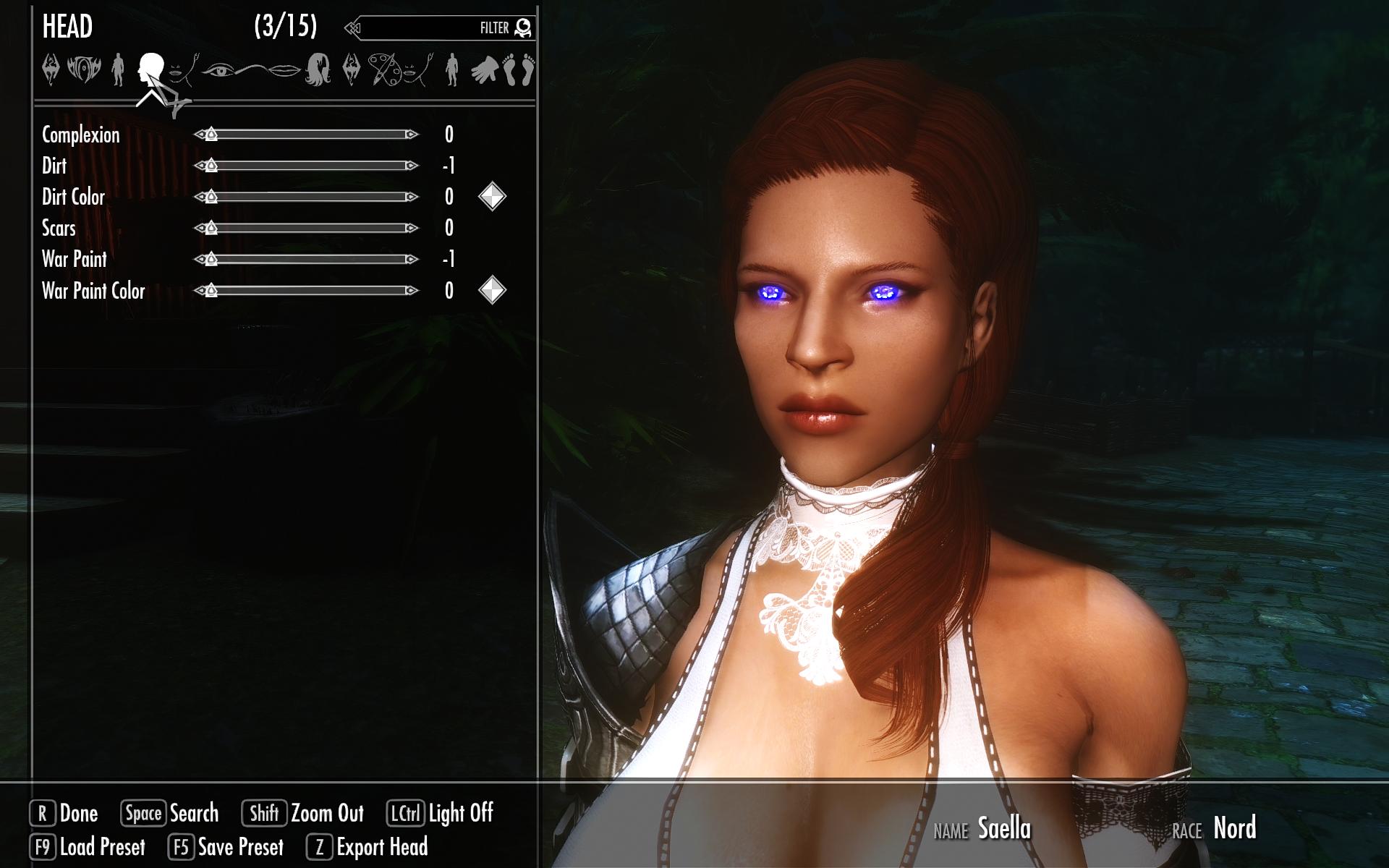 I prefer ECE over Race Menu because it has CM_Save feature that allow multiple save of your character and it has undo/redo button.
2. Univision face
Though I render this
optional
for you, but I strongly recommend you to install this after ECE. Don't forget to overwrite when
prompted.
[Update] It doesn't really necessary to install this one if you already installed ECE.
DL:
http://www.nexusmods.com/skyrim/mods/14569/?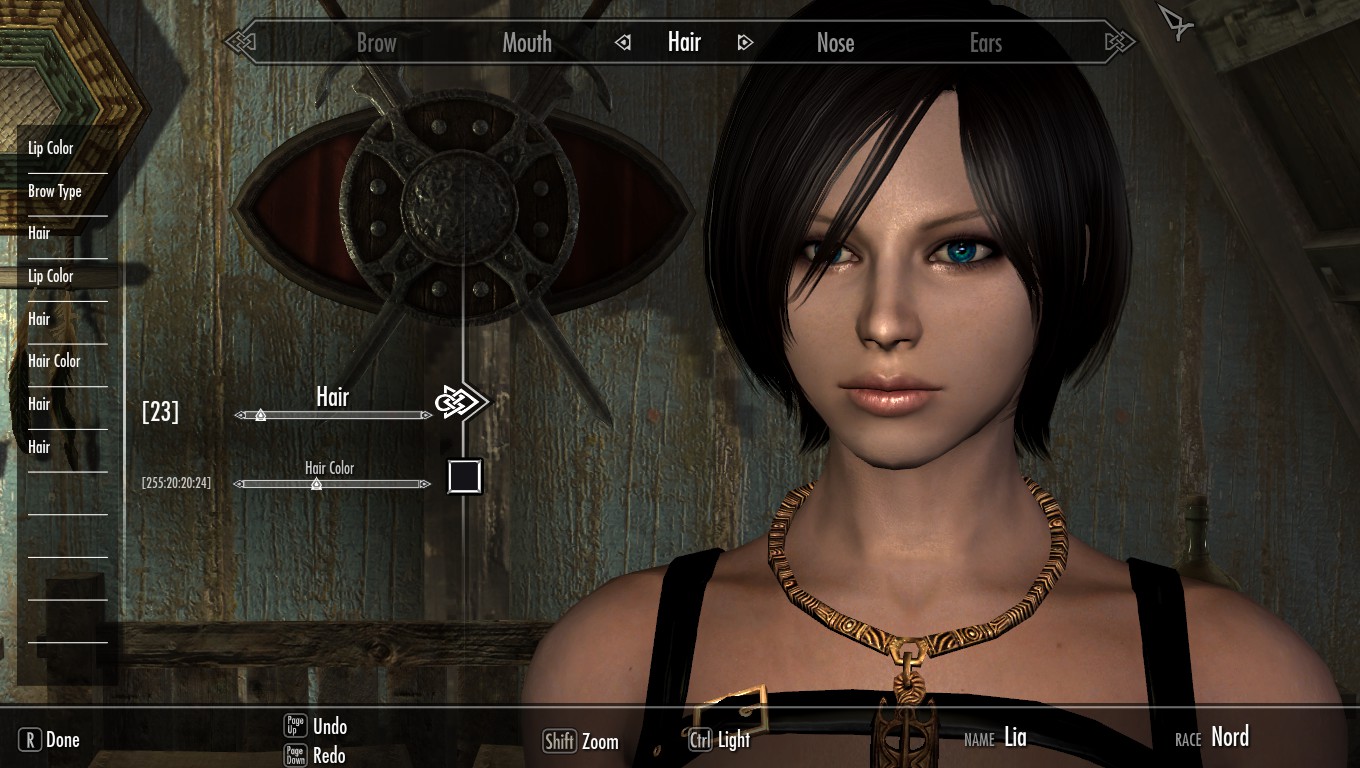 Image is taken from Nexus. Made by the modder. Example of the girl without univision face.
[OPTIONAL]
a. Envision Face
Of course there's other face mods in NEXUS, Such as:
Envision Face
Univision mod and Envision mod are created by the same person (dd2501).
In short: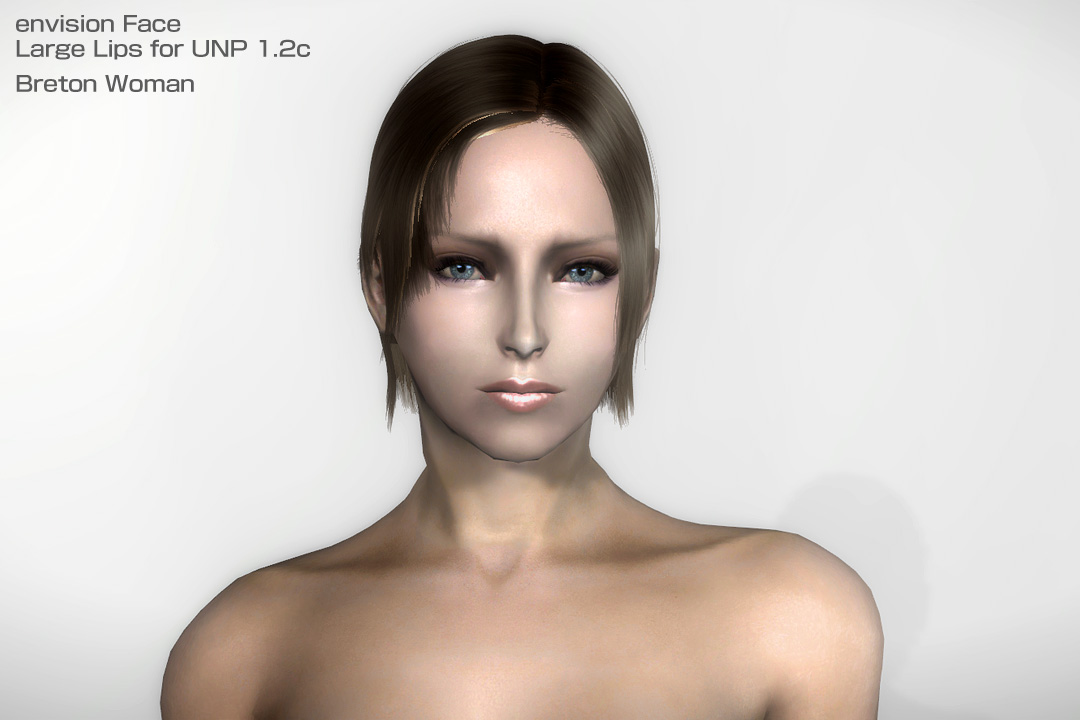 - univision: looks younger, cuter
- envision: looks mature
b.
Pretty Face
This is the first face mod I use on Skyrim since (as I remembered) it's released before univision. This one is pretty good, but in my opinion ECE is enough so you don't really need it.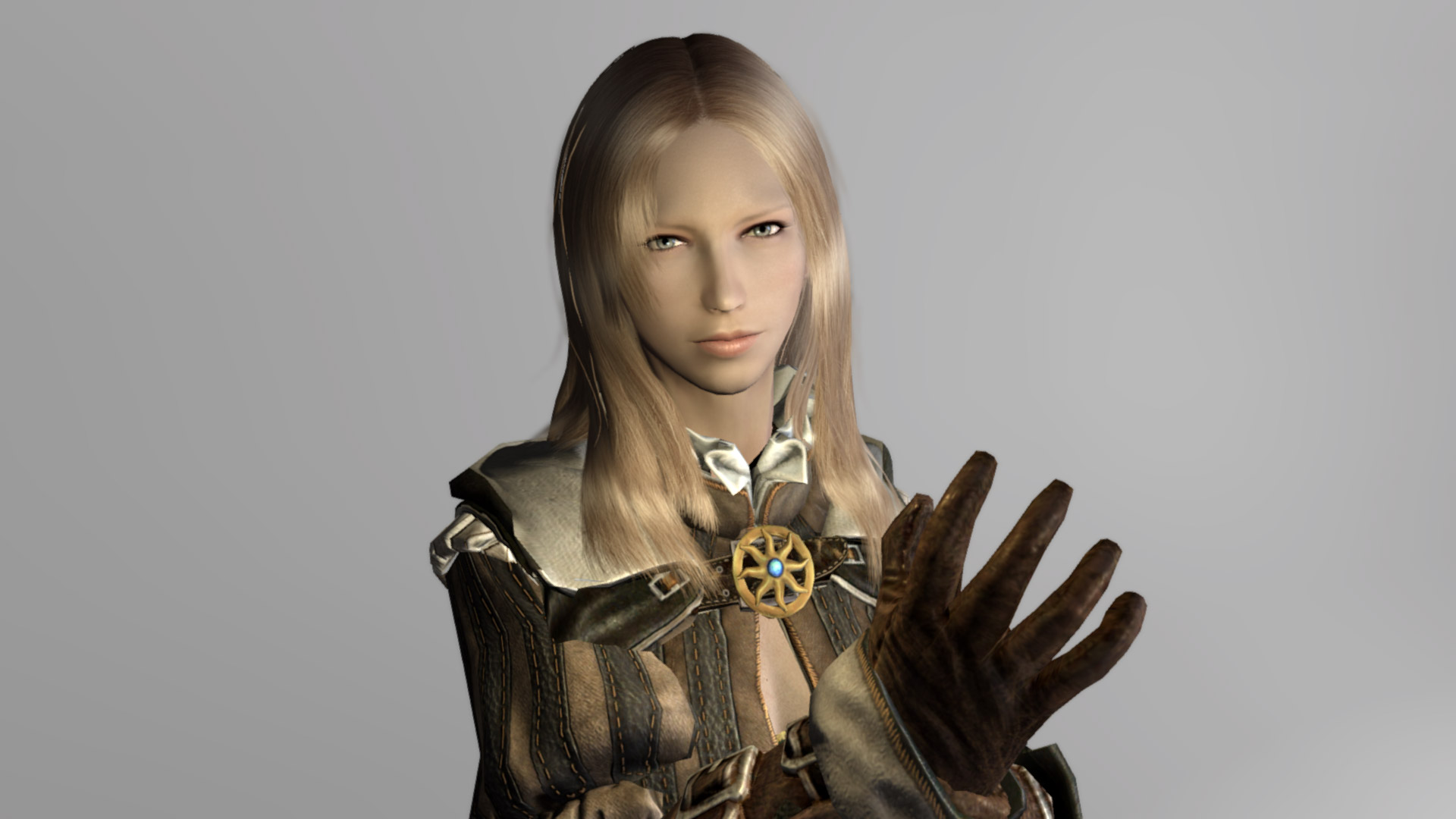 One thing to remember, if you use this, please don't forget to add mod to make the man in game 'manly' because this make the male character lose it's manliness in my opinion.

You can always stick to ECE and not using either univision or envision face mod.

[ADDITION]
Better eyebrow by hellosanta: SG Female Eyebrows
DL: http://www.nexusmods.com/skyrim/mods/35327/?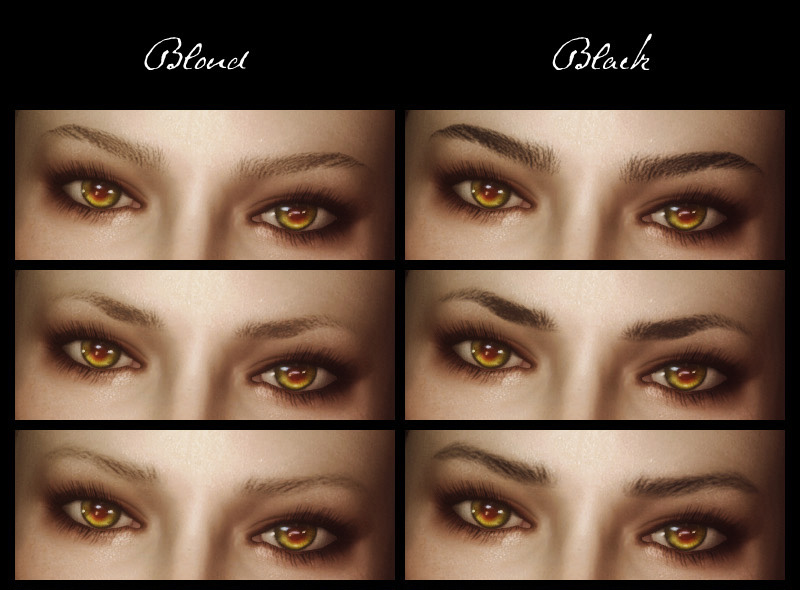 Image taken from modder page on Nexus.

The Eyes Of Beauty
I decided not to make another section on this guide for EYE, because I think this is the best.
DL: http://www.nexusmods.com/skyrim/mods/13722/?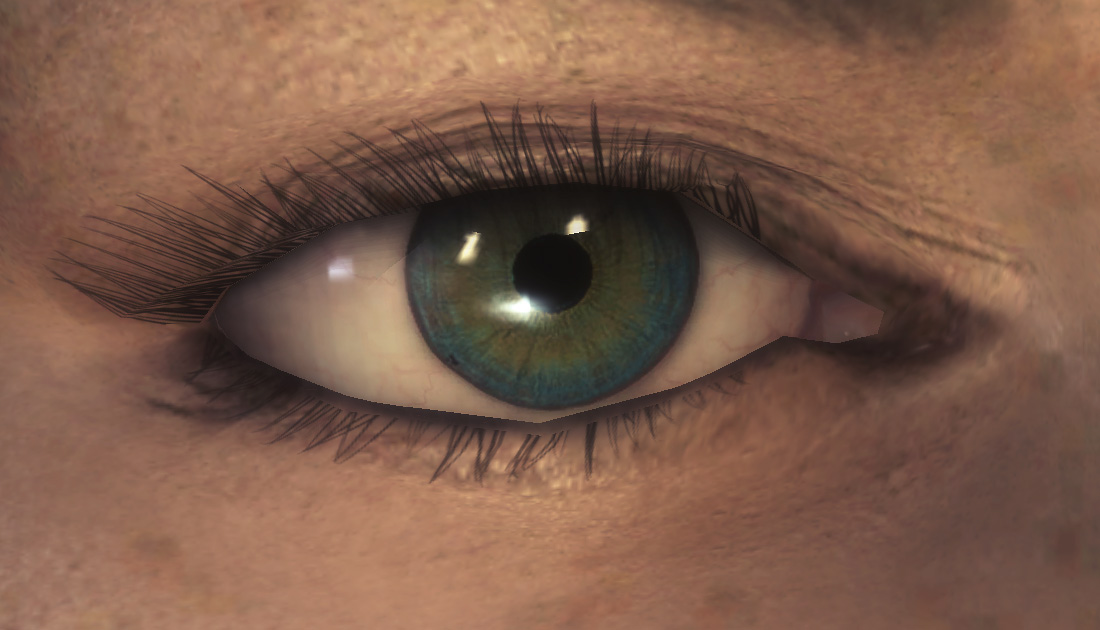 Image taken from modder page on Nexus.

Don't forget to install this two mods that'll fix eye bugs and make the eye more realistic.


There're many other eye mod, you can always check on Nexus.
---
There are many type of body mod, but I'll only put 3 best body mods. Of course you can use other body mods outside this guide. Remember to install only one of these.
1. UNPB REDUX
This is base on
UNP
body and add bigger breast with option (slider) to change the size.
UNP
type body mod is more realistic than other body mod (especially CBBE). I set my female dragonborn boobs to appear lovely with her face, neither too big nor too small. You can set the size and the shape by yourself using the weight slider and breast slider on character creation (in case you have installed ECE).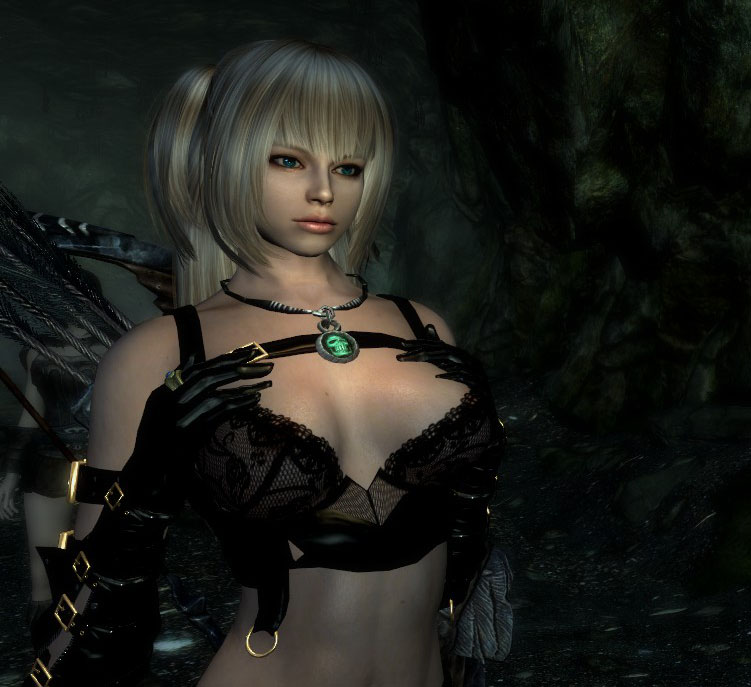 DL:
http://www.nexusmods.com/skyrim/mods/37900/?
2. SeveNBase Body
The latest body mod for skyrim, supported by newest armor mod on Nexus. This one allow you to choose from Realistic breast to Fake looking breast. Want to make amazonian girls appeared on Skyrim, here's your mod.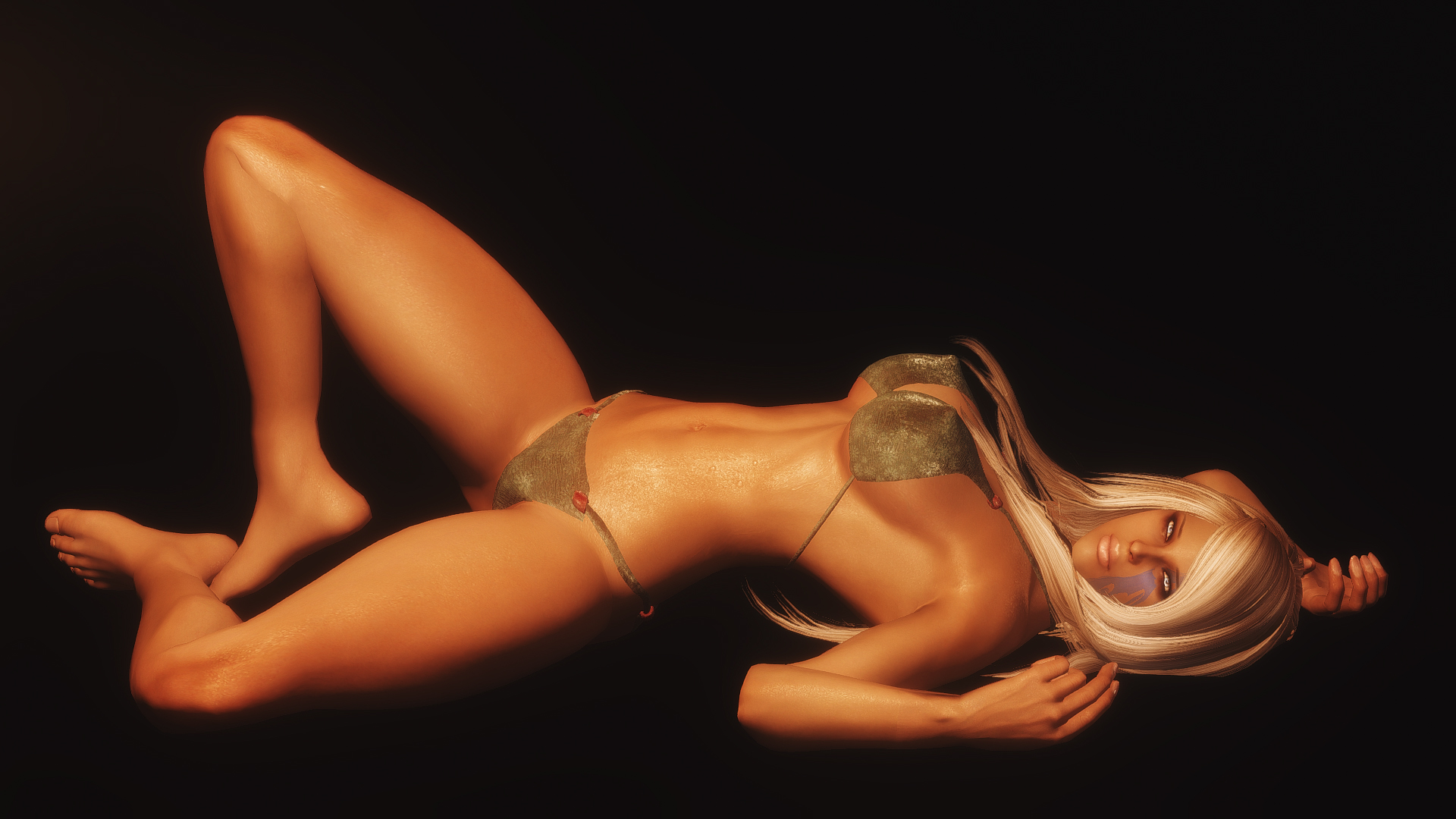 Description by modder
: A custom body replacer specifically tweaked to emphasis wider shoulder, bigger breast and full thigh to create what you call a sexy amazonian woman while not being overly muscular.
SeveNBase Options:
Original :
Based on SeveNBase 1st edition by Sevennity with a tweaked full soft breast and wider shoulder, supports BBP.
Natural :
Based on SeveNBase 1st edition by Sevennity with a tweaked full soft gravity oriented breast and wider shoulder, supports BBP.
Cleavage :
Based on SeveNBase 1st edition by Sevennity with a tweaked cleavage push up effect breast (for MODDERS who want to show off upper parts of the breast aka cleavage) and wider shoulder, supports BBP.
TBBP :
Based on SeveNBase 1st edition by Sevennity, supports TBBP.
Bombshell :
Sevennity's new body SeveNBase3 Bombshell v3.2 with more defined calves and slender knees, supports BBP. There are three versions: Nude Standard,Nude bounce+ and Bikini.
Bombshell B-CUP:
Sevennity's SeveNBase3 Bombshell v3.3 body, a B-CUP version of the Bombshell body.
DL:
http://www.nexusmods.com/skyrim/mods/36992/?
3. CBBE body
This is the most common used body mod due to vast amount of armor mod it's supported. This is your choice if you want to install a lot of armor mod that has not been converted to
UNP
,
UNP
B, and 7Base. In my opinion 7Base is a better choice in case you want sexyness.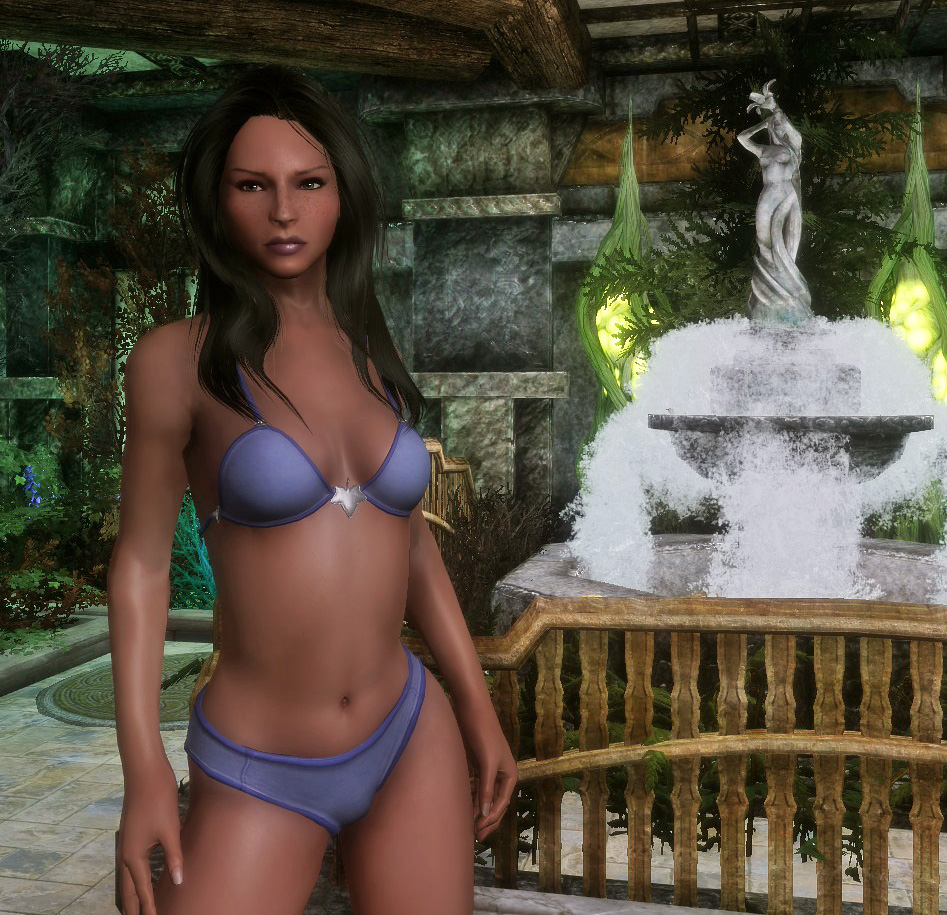 BodySlide 2
Now with
Bodyslide 2
you can create your own custom body. Especially one that is based on CBBE. Though I don't recommend this because if you do certain amount of changes to the body, you should do that too to the armor. So, that when your Player Character wearing certain armor there'd be no unusual shaped compared to the naked body. For example, if you love a very big breast woman and make your Player Character that way, then you wear a vanilla armor. The big breast would be gone in vanilla armor.
That's why I recommend you either to use certain body mod with the right replacer or create the body you want and also create the armor replacer for that custom body.
---
I recommend
SG FEMALE TEXTURE RENEWAL
because of it's HD texture and the detail of "certain body part" (I mean, sorry, genitalia).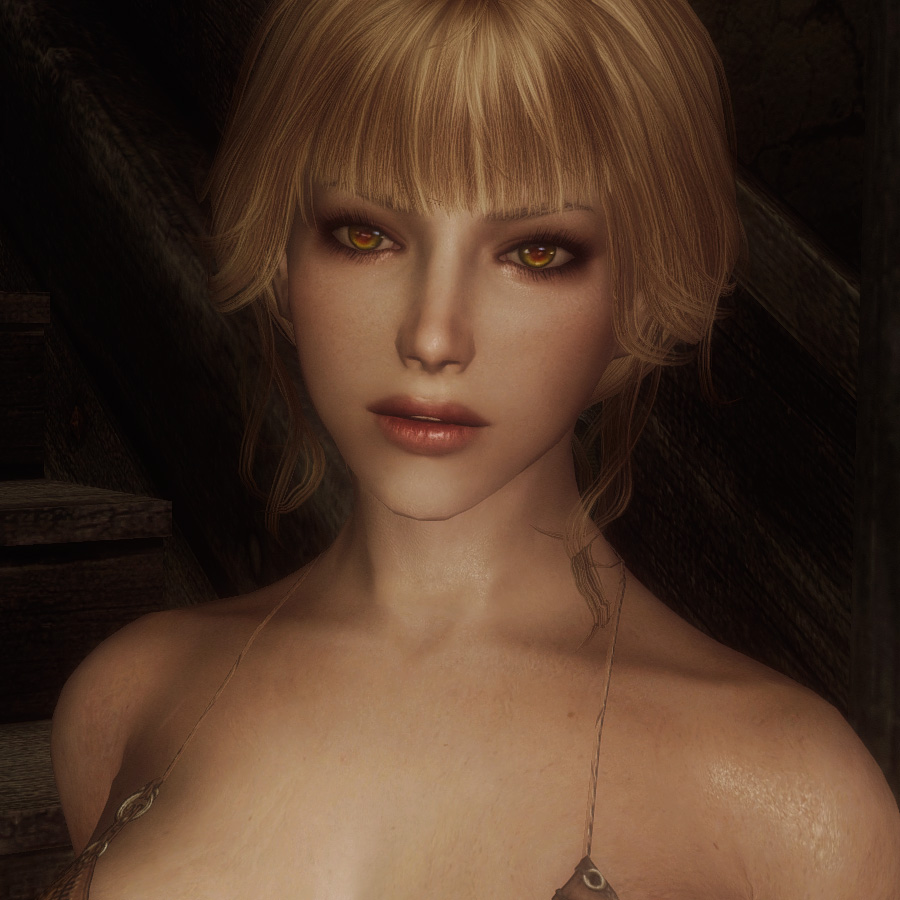 Image taken from modder page on Nexus.
DL:
http://www.nexusmods.com/skyrim/mods/35267/?
Install with NMM or MO
Follow this steps for better result
Install the main mod through NMM. Choose CBBE if you use CBBE body. Choose SG Textures Renewal UNP if you use UNP, UNPB, or 7Base body.
Download "SG Textures UNP/CBBE Options" manually.
Extract the file and choose the one you like.

Maybe you prefer the one with pubic hair, or scar.

I recommend you choose the 4K texture and Smooth body. Make each folder into RAR or 7Zip then add them to NMM.

In NMM, look for mods TAB, and in the left menu, choose 'Add mods from file' and add those two files.

Why I only recommend those two, because there's better pubic hair mod if you prefer girl with pubic hair. But if you prefer the one provided by the modder in that option; then, just add it.
Done.
Better Pubic Hair:
Use only one pubic hair mod I mentioned above, don't install all three.
BODY OPTION
Now with body option you can customize your Player Character's skin more than ever. Add bigger areola, add any shape of pubic hair, mole, etc. It's all posible with Body Option.
If you are using SG Female Texture and want to have better pubic hair and/or areola (in my opinion), I suggest you to install the SG Texture's optional, the one without pubic, and also the smooth body. Then open body option and choose the shape of pubic hair and/or the shape and color of the areola/nipple.
DL:
http://www.nexusmods.com/skyrim/mods/27352/?
OTHER SKIN TEXTURE
There are several skin texture mods available on Nexus, few of them are:
a.
Mature skin texture
I've tried this one, it looks good but unfortunately my character looks older.
This is recommended for those who like mature woman and don't like character in my screenshot.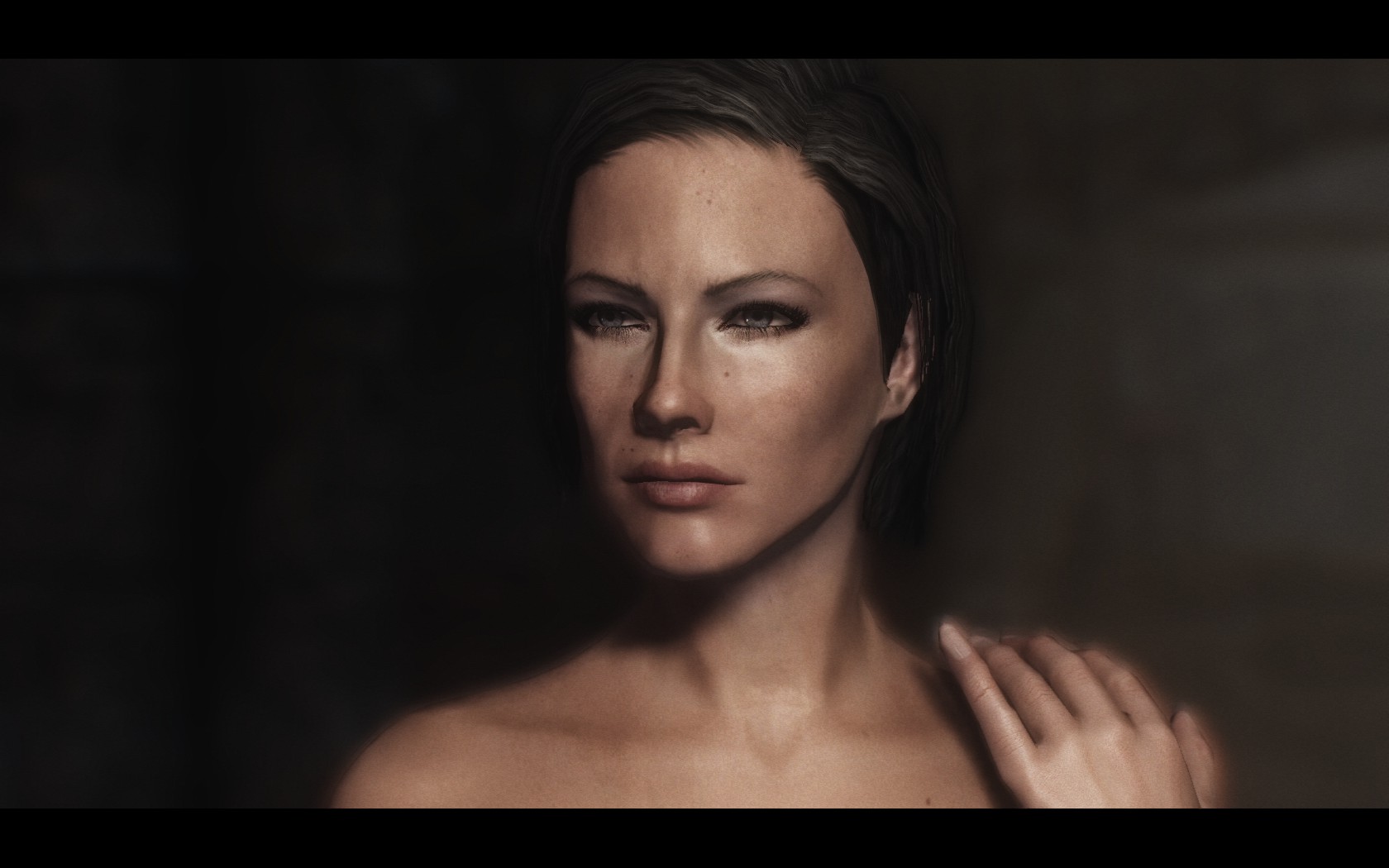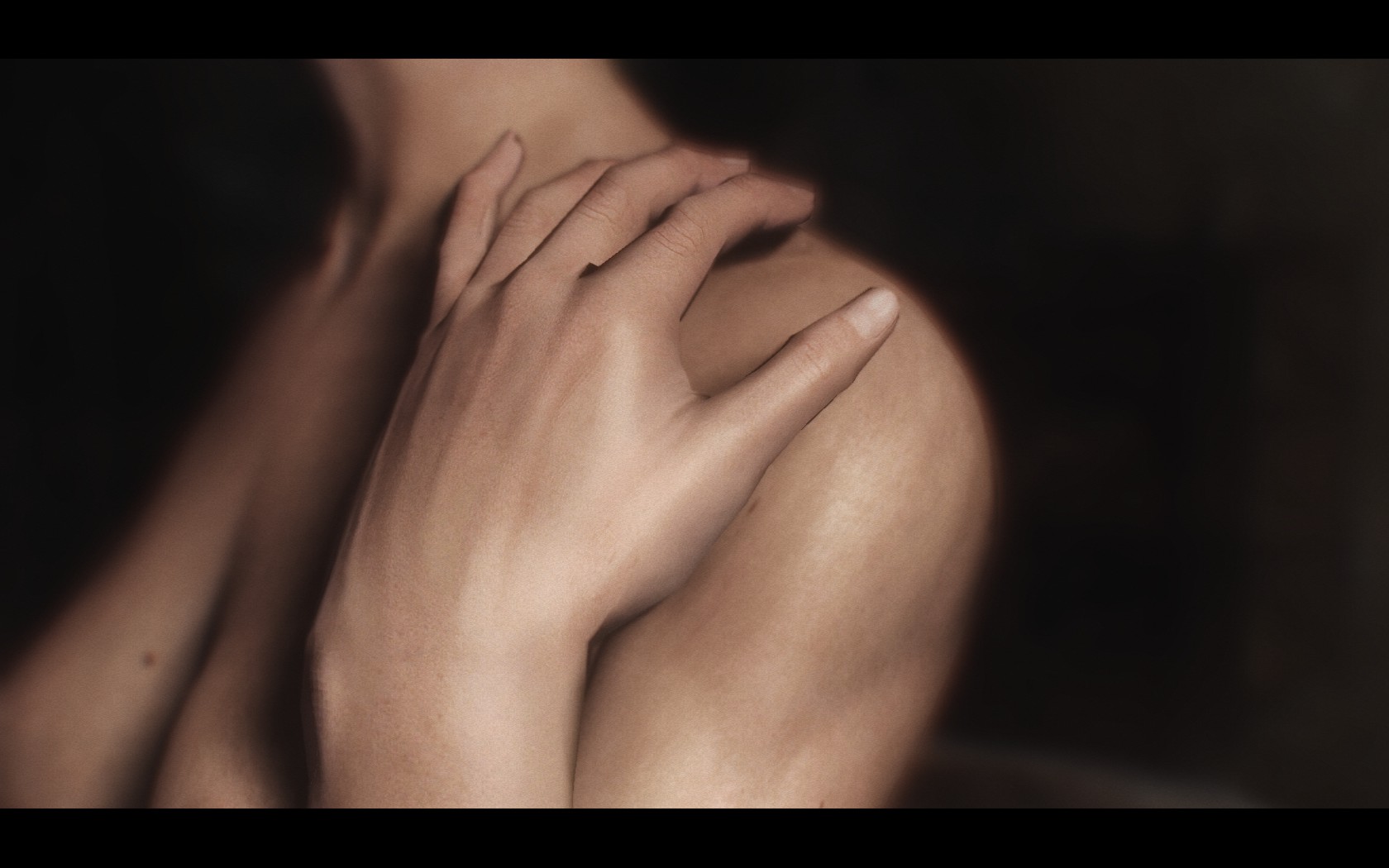 Images taken from modder page on Nexus.
b.
Real Girls Realistic Body Texture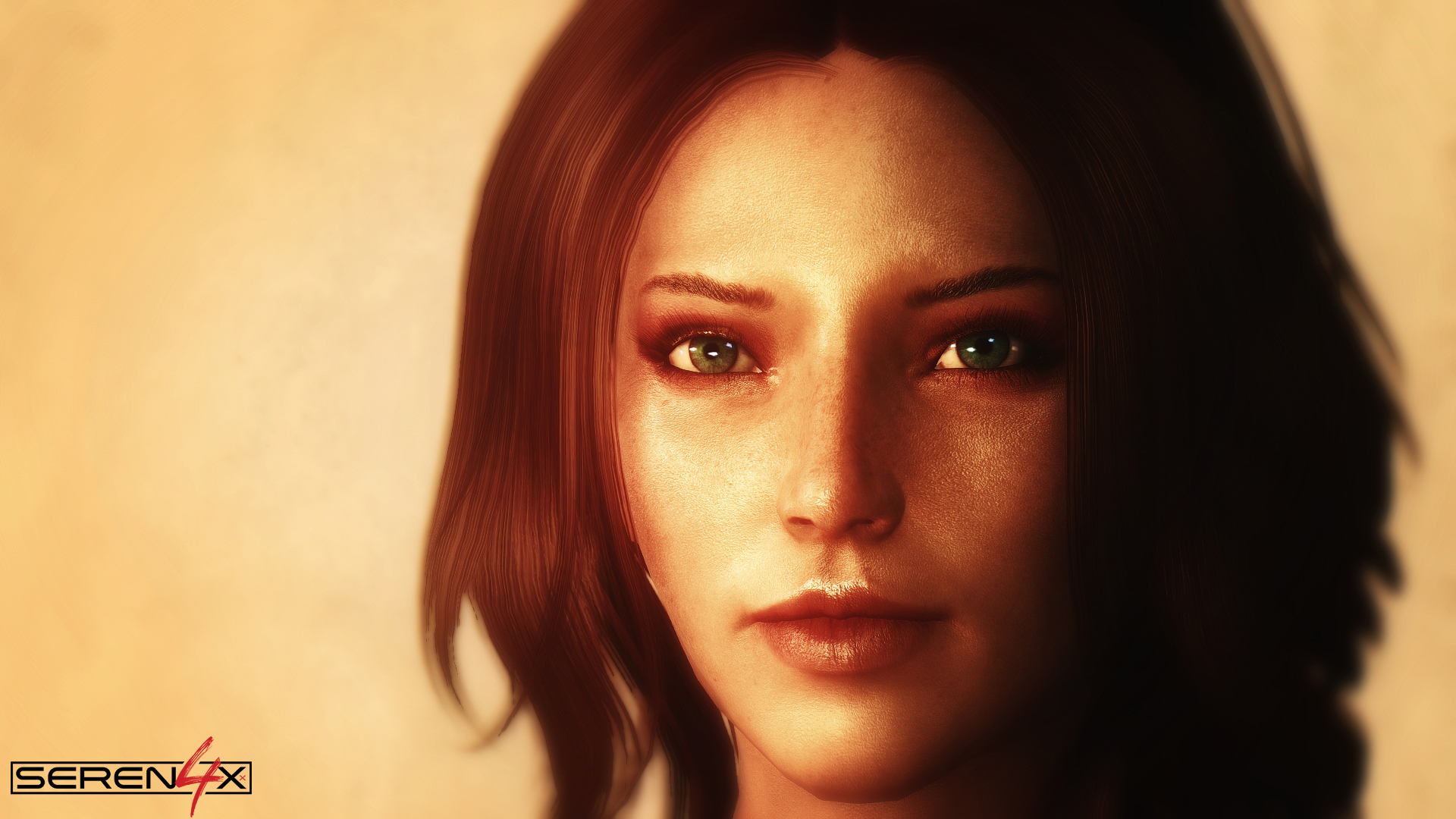 Image taken from modder page on Nexus.
c.
Coverwomen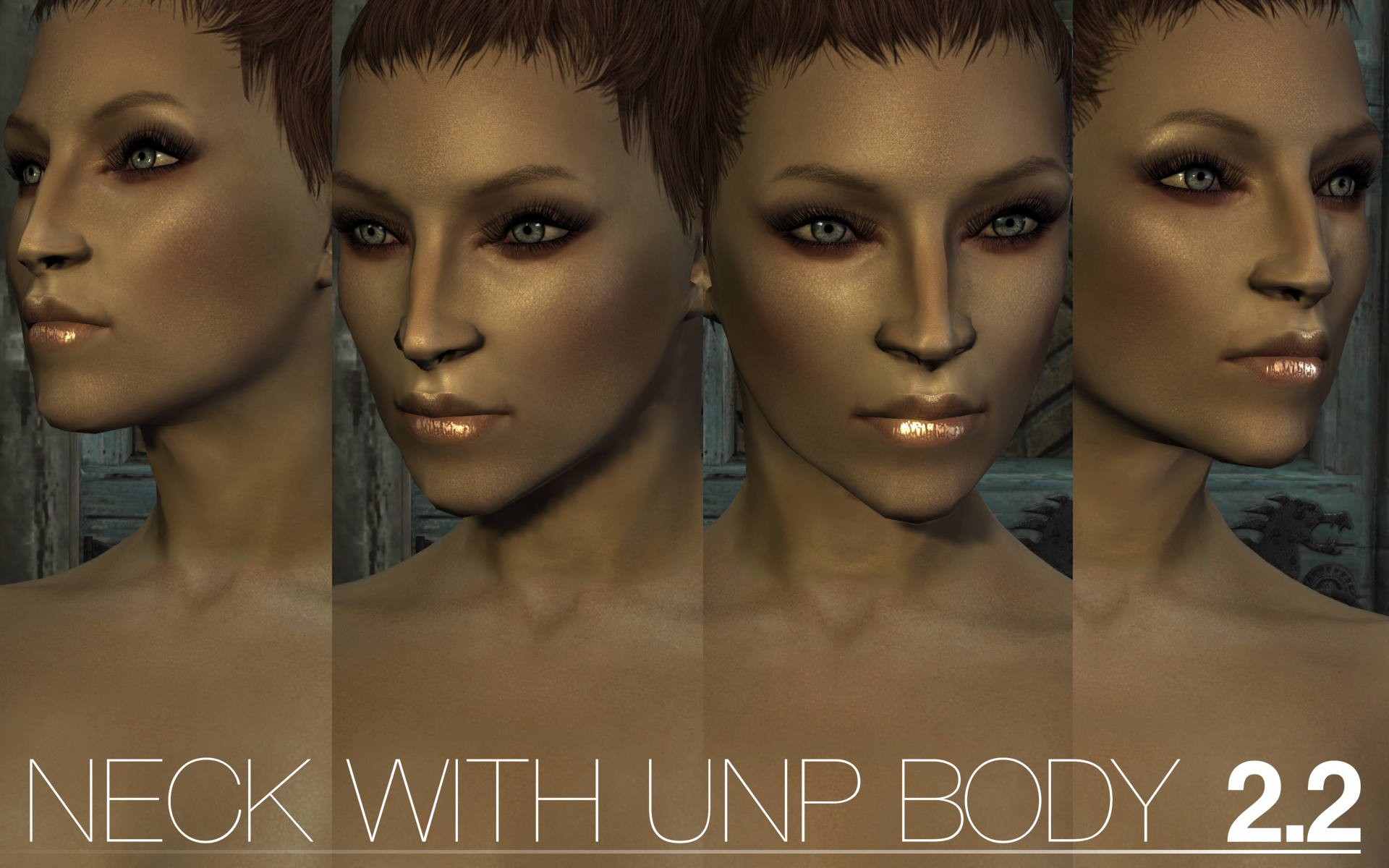 Image taken from modder page on Nexus.
d.
Women of Skyrim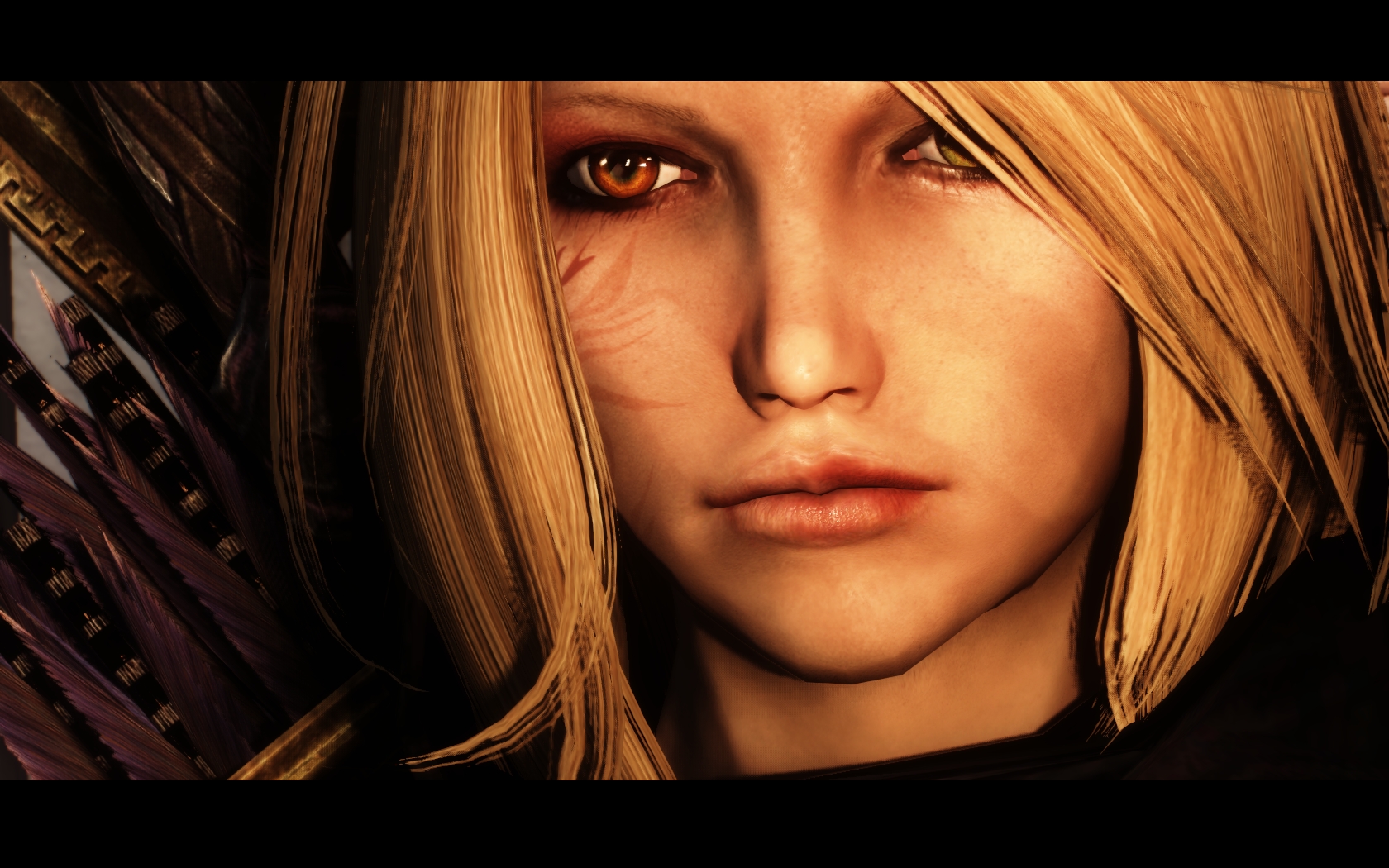 Image taken from modder page on Nexus.
If I were to rank this skin mods, after SG Texture, I'd say that Women of Skyrim is #2 and Mature Skin #3, with coverwomen being the last.
You can see the comparison here: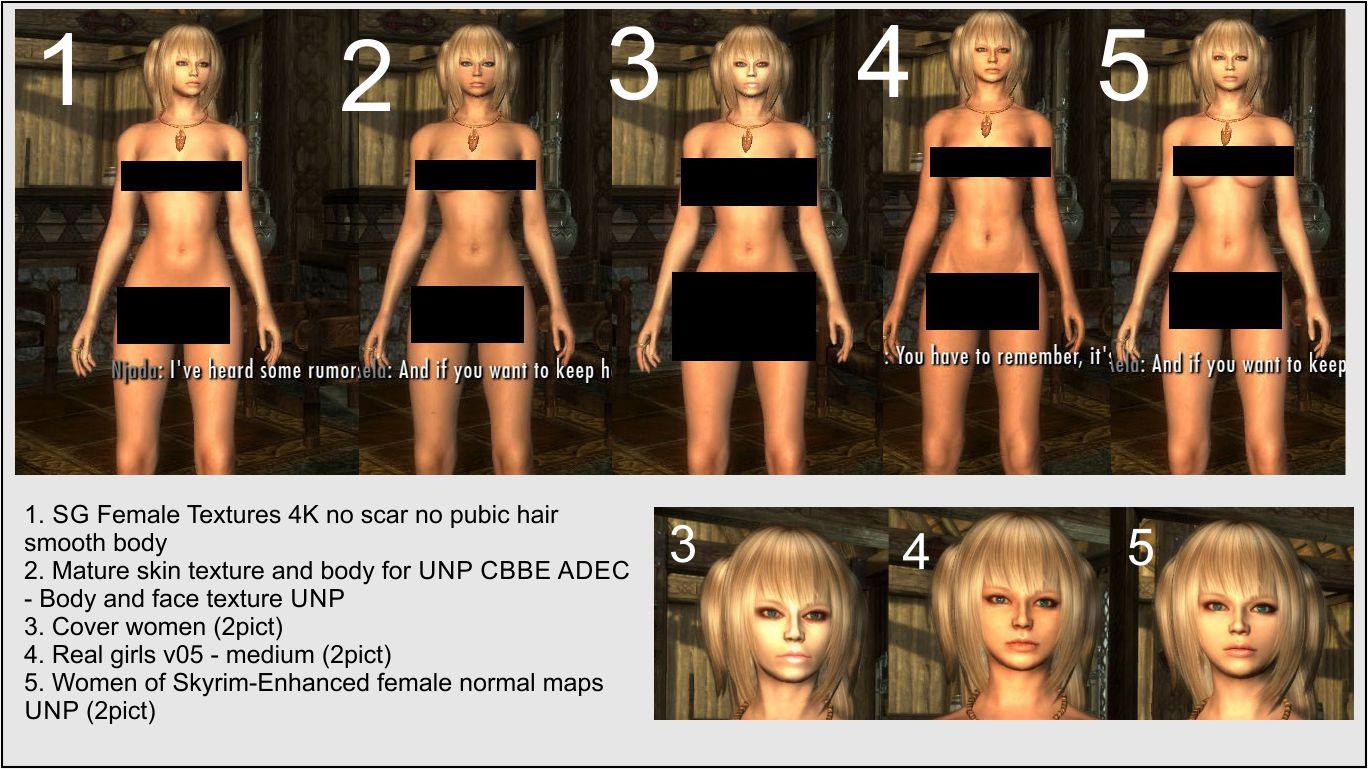 Comparison image taken by overwriting the existing SG Texture Pack with other 4 skin mods and taken the SS one by one for each skin mod. No ENB is used.
e.
Fair Skin Complexion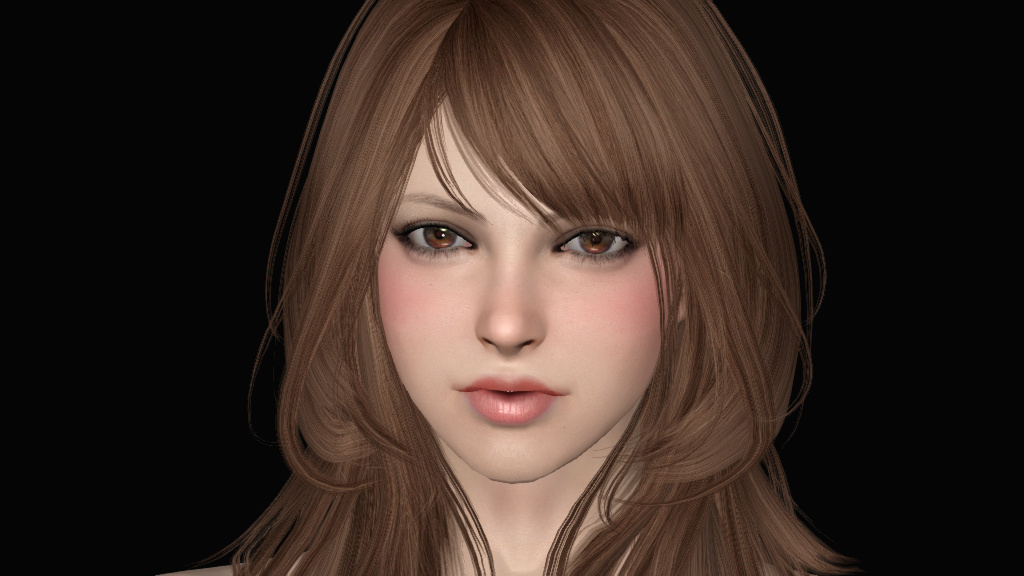 Image taken from modder page on Nexus.
Once was my favorite skin texture until I stop playing Skyrim. After I bought the Legendary Edition on Steam Sale and play Skyrim again, it's no longer available on Nexus, so I search for alternative and I found that SG texture is a great one. Later it's resurfaced and become another great alternative for SG Skin Texture.
You can see the comparison below and decide it for yourself.
[UPDATE]
This image above represent the older version of Fair Skin Complexion. The latest version looks better (than the older one) and suitable for young final fantasy like character.
[IMPORTANT]
You should install
No More Ugly Bronze Shine
after the skin mod and overwrite when prompted.
If you find what the modder had: "
I found it somewhat strange whenever I entered a shadow, readied a spell or used an alchemy station, (enchanting station, blacksmith table) that my character's skin would glow a sickly bronze or develop weird shiny lines
." then you should install this.
---
There are many hair mods, I recommend 2 of my favorites:
1. SG Hair Pack (268) Edition
This is one of the best hair mod for Skyrim. You can see the review of the hair here:
I'm sorry that I can't provide the download link for the 268 ver. as it was taken down by the author due to complain from original moder of some hair style it included. In case you want to install that I recommend you to google this keyword: "SG Hair Pack 268 by HelloSanta" in google, you will find it.
SG Hair review by UnrealSkyrim. Don't forget to subscribe him if you like.


2. ApachiiSkyHair
Another hair mods that adds ton of hair. I recommend this because NPC overhaul would be better with this mods, since the creator of SG Hair Pack doesn't share his mod on Nexus.
ApachiiSkyHair review by insane0hflex. Don't forget to subscribe him if you like.
---
Why animation is important? Because one doesn't simply being cute when he act like a man, walk like a man, etc. That's why I strongly recommend you to install this mod. If you were asked to overwrite just press YES to all.
Most of feminine animation mods are created by Xp32, therefore I will only add his mod to this guide.
1. Feminine Running and New Dash Animation
Modder description: When it say feminine, I mean it. You may experience the image of girls next door was running while worrying whether she have broken nails at the moment alduin trying to catch on her back.
DL:
http://www.nexusmods.com/skyrim/mods/11447/?
2. New Animation for Magic Casting
This make the magic casting animation better and suitable for female character.
DL:
http://www.nexusmods.com/skyrim/mods/28428/?
3. New Animation for Running with Bow
Modder description: Ever annoyed with vanilla bow running style. Somehow it's comparable to typical of "orang utan" walking style. Always trying other mod that replace it but not suit to your taste? Try this one if you desperate enough.... It solve the problem..In my case of course.
DL:
http://www.nexusmods.com/skyrim/mods/16975/?
4. XP32 Maximum Skeleton -XPMS
Avoid the chance of CTD after installing an armor mod such as those for UNPB by installing these for the last. Don't forget to tick the ECE option in the menu (when installing). Overwrite if prompted.
DL:
http://www.nexusmods.com/skyrim/mods/26800/?
Or simply install
All in one animation
by Xp32 to get all his awesome animation. DL:
http://www.nexusmods.com/skyrim/mods/29622/?
How to do it? Use NMM, just like previous mods.
If you use "XP32 New Animation Package" make sure to uncheck the PCEA option or choose vanilla when installing. And for all Animation mod by XP32, you must use FNIS by opening "GenerateFNISforUsers.exe" at X:\...\Steam\steamapps\common\Skyrim\Data\tools\GenerateFNIS_for_Users
Check any box which has the name of mod you installed. For more info please see the complete Tutorial how to use FNIS here:
http://www.nexusmods.com/skyrim/articles/540/?
====================================================================
Other animation mods can checked and download from Nexus.
How to create Cute Character
Yes, it's done! Horay... Since you have already installed the required mods, now your job is to create the cute female Dragonborn. There's 2 ways to do this. Create it yourself or use other people's character preset and modified it.
Make it from scratch
First, choose the preset you like on Character Creation Menu if you play a new game or you can do it in game by using a console command. Press " ~ " on keyboard. Type "showracemenu" without quote [ " ], then here you go.
Second, print or have a tablet pc or iPad with a pict of girl you like from as many angles as possible.
Third, create the character, starting from the face shape, etc.
DONE
Thanks for reading. If there's any question don't forget to ask by leaving a comment. If there's suggestion/critic just let me know.